How to Become Certified Organic
A Quick Overview of the Process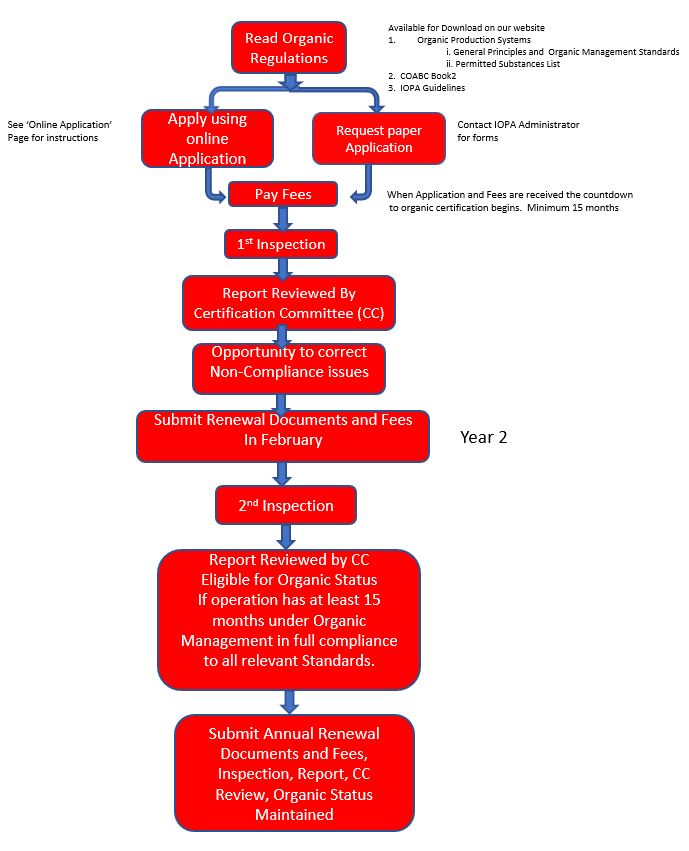 There are two ways to apply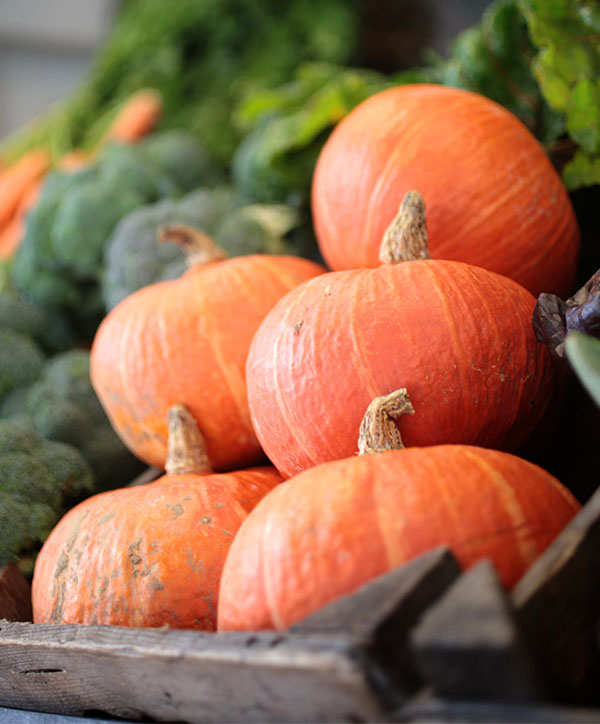 The Organic Online System (OOS) is an innovative province-wide tool for organic certification, allowing operators to apply for and renew certification online anytime.
This tool is under development and will be available soon.  Please check back.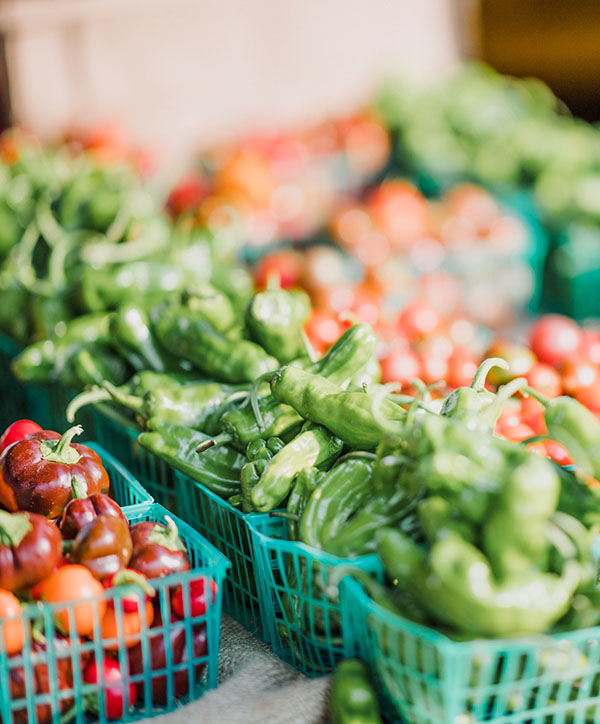 Request a Paper Application
Please email the Administrator directly to receive the necessary forms.
How long does it take?
In brief, for most operations, it takes a minimum of 15 months in the program for soil-based producers to be eligible for certified organic status. It must also include a minimum of 2 inspections by an independent verification officer. A minimum of thirty-six months is required from the last application of prohibited substances. The appropriate transition period depends on numerous variables such as the type of operation and land-use history.
How do I proceed?
The first step is to review the Organic Standards available for download on the 'Organics Regulations' tab above.  Then contact the Administrator at admin@iopa.ca for the required forms.
To begin your application,
Please go to portal.certifiedorganic.bc.ca and create an account. Once your account is created, you can select the type of operation you are seeking certification for (Crops, Livestock, Poultry, Processing or only Greenhouse).  The program will then walk you through the application questions. Various documents will be required to be uploaded and you can find a link to the necessary files HERE.  You may prefer to use your own equivalent forms and various file formats are acceptable such as pdf, jpg, doc, excel, even photos of hand drawn information.  You may save your progress and return to the site at your convenience. When all the required information has been input or uploaded, you can then submit the application. Once it is submitted, you will not be able to make further changes unless you contact the Administrator.
Connect to the Online Application
This program works best with Chrome and Firefox Browsers.  Please contact the Administrator if you experience any difficulties.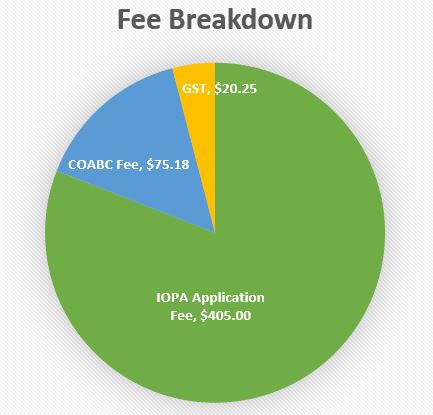 The New Application fee is         $500.43
This fee covers all aspects of the certification process, including inspection fees. In exceptional situations, operations that are very complex or expansive may be levied a surcharge for additional inspection time.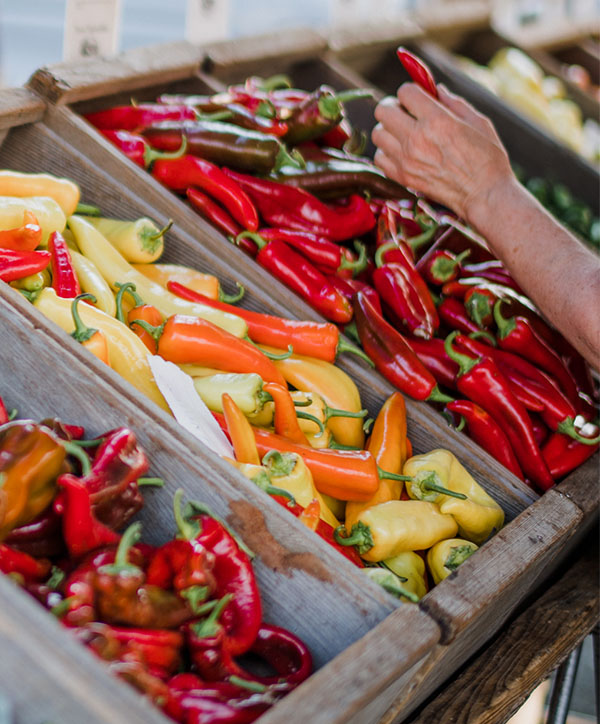 Once Organic Status is attained, renewal fees vary according to Gross Profits. Please see COABC Fee Schedule on the IOPA Members Information page for more detail.